Last Saturday, my mom came to the booming metropolis of Rockford to take in The Parade. She was underwhelmed, to say the least- us too!!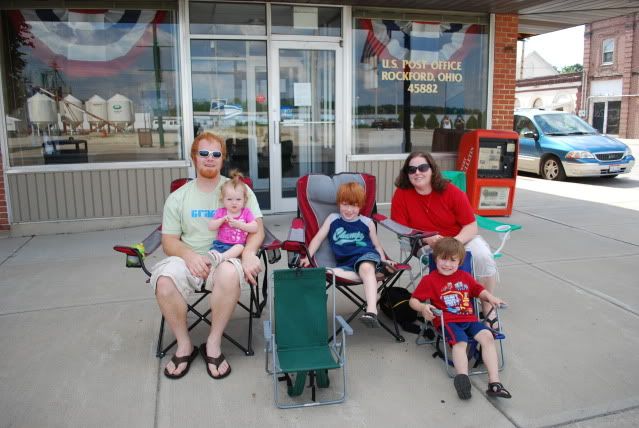 My dad came down later on in the evening for a cookout, and then we headed over to a field to watch the fireworks. We were pretty impressed with these!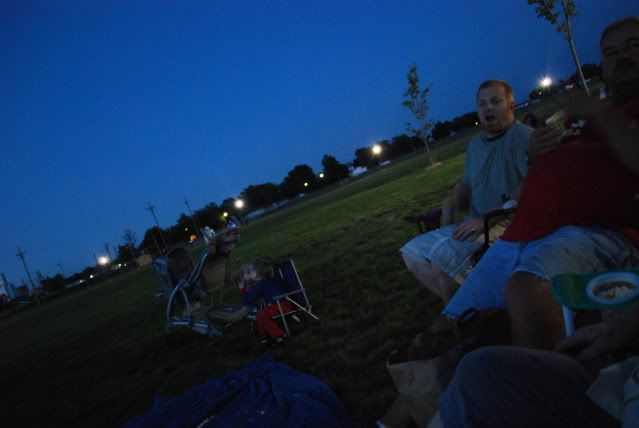 Gwyneth, hanging out before the show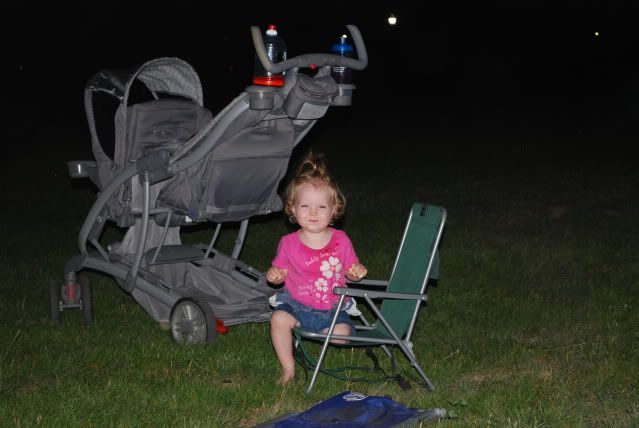 I took about 2,521 pictures of the fireworks. True story. And this is the only "decent" one!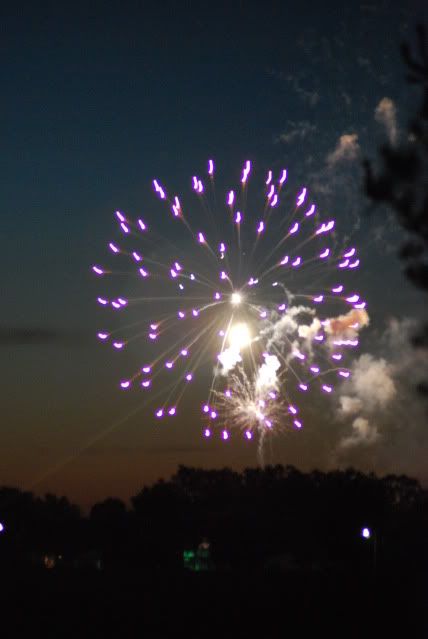 We had a really great time together. It was like our own personal showing of a parade and fireworks. Now, when does that ever happen?!!