Haydn has been dying to have a pocket knife for a long time now. I mean, dying to have one almost to the point of obsession! John told him when he is x years old (not sure what the magic age is) he can get one. In the meantime, John made him and Hutch a sword-ish pocket knife! They love them! And, so far it's working to tide Haydn over!


I think they look magical edited like this...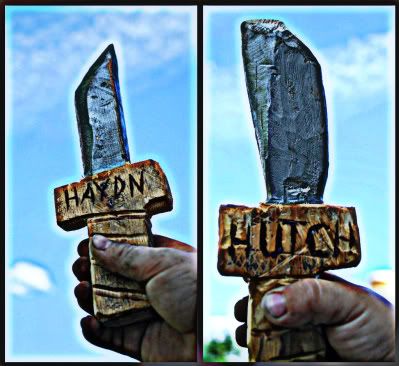 ...and just look at those dirty hands!!!!