I thought this picture was cute of John and the kids looking at the "African Safari" animals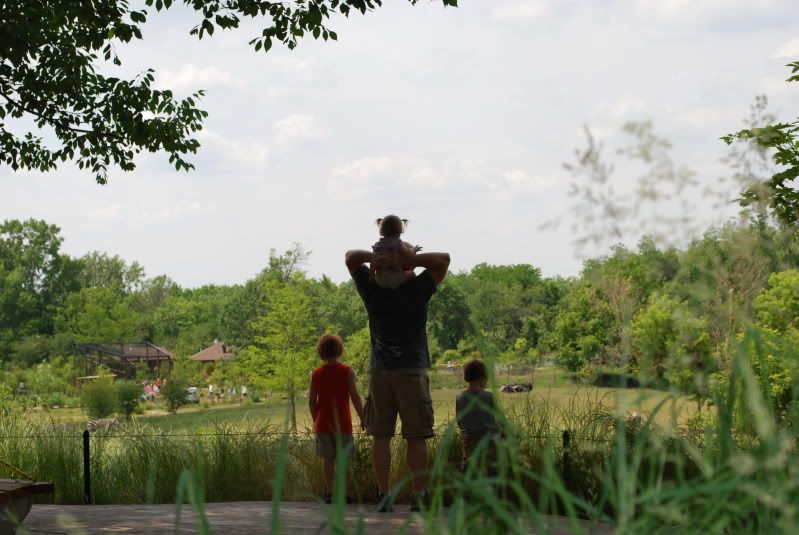 Gwyneth (and all the kids, actually) was a peach all day long. It was exciting this year, because she actually "got" it! She called all of the animals "Bill!"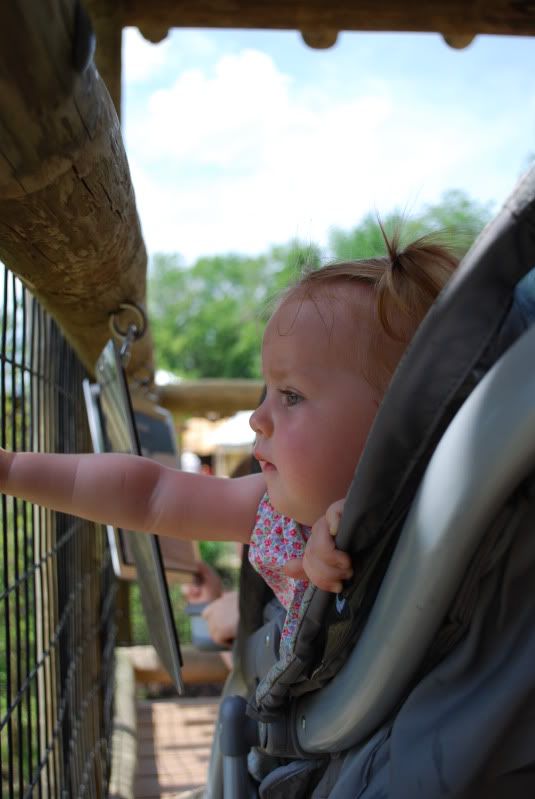 We loved the jellyfish! (but it's hard to take a good picture)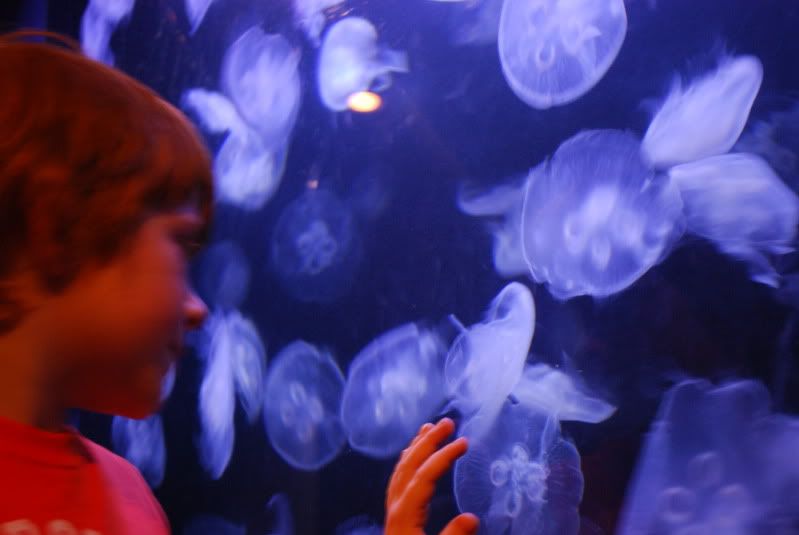 The boys-being schooled on Lions. We cracked up because one of them was actually named "Bill"!
Could this be Bill? We were excited to get up close and personal (so were about 150 other people, so we had to hurry and snap a picture and move on!)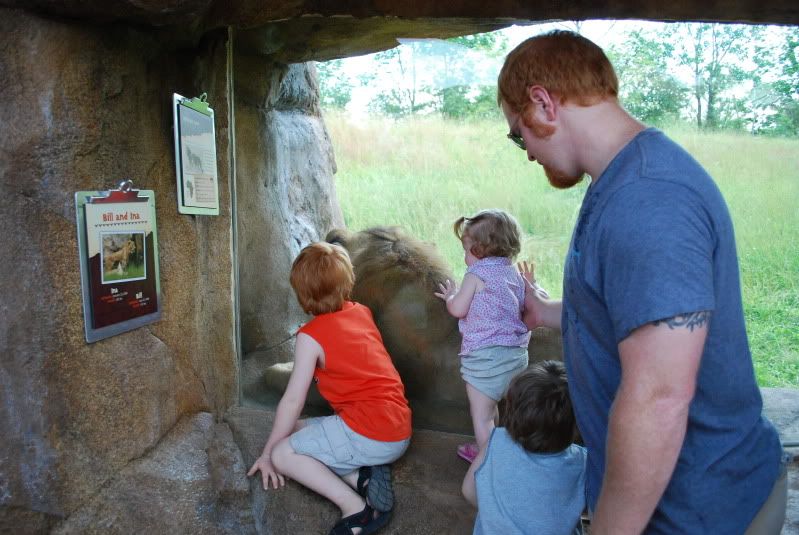 John and I found a little fixer-upper!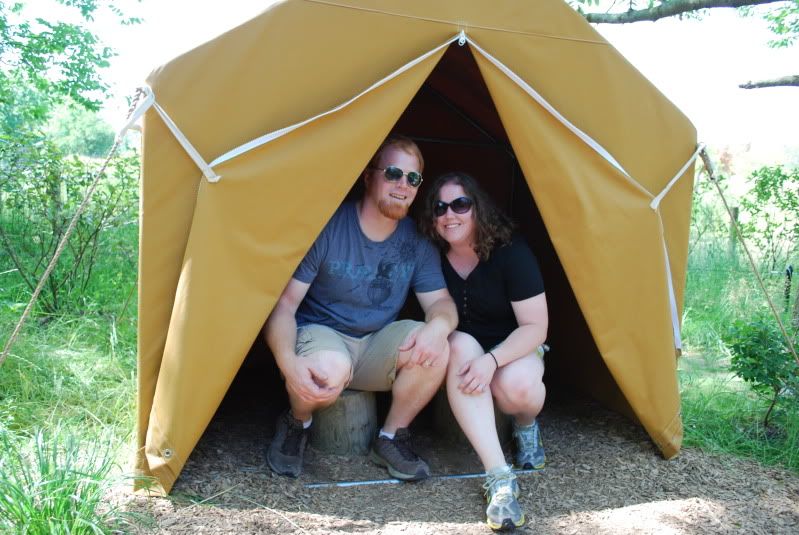 The boys got to "drive" a Land Rover. John didn't get in and pretend drive-as badly as he wanted to!